Welcome back fellow travellers. We've certainly covered a lot of ground, and we're nearing the end of our journey.
To date, we've covered the high level process of an automation project, as well as each of the steps in detail:
Step one: identifying the process to automate
Step two: researching vendor options
Step three: calculating ROI

Step four:

evaluating early results
Which brings us to the pointy end where we translate data into action.
Step five: Acting on insights
Before automation came along, the data issues in your business processes were routinely masked by humans.
There's no doubt a good CSR is worth their weight in gold. But their dedication to great service can also hide a multitude of sins. Automation's dedication to clean data and clear process rules can quickly uncover those sins.
Many companies find that automation shines a spotlight on problems - in data, in entrenched processes, in accepted logic.
The key is to expose these issues and take action to stop them from reoccurring.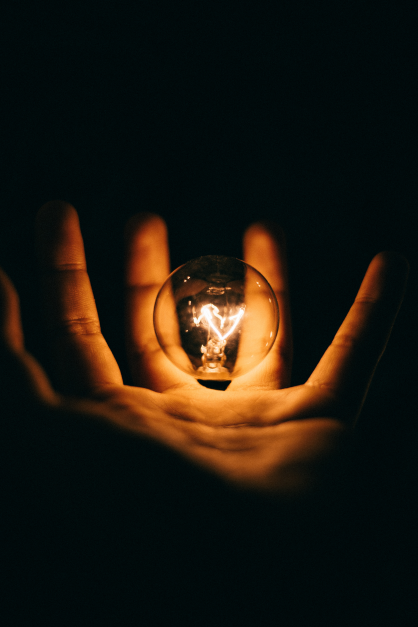 In Step 4: Evaluating early results we took a look at the initial forensics, post-automation.
What did yours tell you? And how can your automation solution help you overcome the anomalies?
To give you a better idea of some real-world actionable insights, we'll look at two examples we've seen first-hand with Lucy sales order automation.
Example 1
Acme Co. has recently gone live with Lucy (cue applause and confetti). After the first month, it becomes evident that one of Acme's biggest customers consistently sends through purchase orders that require manual intervention. Incorrect pricing is commonplace on this customer's purchase orders, which means they don't make it past Lucy's watchful eye. Thus, this customer's orders end up requiring a disproportionate amount of attention from Acme staff.
Of course, none of this is news to Acme staff, who (as they have done for years) routinely correct and override prices whilst keying the order into the ERP.
However, it IS news to Lucy. Like many new starters, when she first joins a company, Lucy asks questions. Any time the customer's purchase order data doesn't match the ERP, Lucy flags it. Preventing bad data getting into the ERP is one of Lucy's greatest talents. But she won't make business decisions on behalf of humans, unless she's been given authority to do so. Lucy can learn what to do in these scenarios, based on the decisions your team makes, if you choose to teach her.
In the above example, Acme Co. took a two-pronged approach to reduce the interventions they were making:
They supplied their customer with an up-to-date contract price list and offered to assist with updating the customer's procurement records
They enabled Lucy's Automatic Price Acceptance feature. This allowed Acme to specify a tolerance level for that particular customer, and dictate what Lucy should do in the event the purchase order price was incorrect. If the customer's PO price was within the specified range of what the ERP said it should be, Lucy would take the appropriate action - either accepting the PO price, or updating it to match the ERP.
Taking either one of the above actions would have saved Acme Co. time, cost, and effort. But approaching the issue from both angles dramatically reduced their cost to serve this customer, whist also expediting the processing (and ultimately the delivery) of the customer's orders.
Example 2
Globex Corp has now been using Lucy for a few months. In reviewing their early forensics, Globex discovered a pattern of Customer Service Reps repeatedly deleting a significant number of products and lines from incoming customer orders.
On investigation, they found that several Globex customers had been ordering obsolete or discontinued product lines for months (or even years). When this happened, the Globex CSR's would delete the item from the order, before (very thoughtfully) phoning or emailing the customer to offer an alternative product. Whilst this was undeniably sound service, the problem was that no one had ever systematically recorded or analysed this activity. So the next time that same customer placed an order, they'd invariably order the same discontinued products, and the cycle would begin all over again.
But then, Lucy joined the team.
Because Lucy records every action taken with every order, the data was right there for Globex to gain insights. Working with the Lucy team, Globex took several swift actions to reduce the number of manual order processing interventions:
By having Lucy add a flag to specific reporting data fields, Globex Corp were able to go back in time and determine every obsolete or discontinued product that every customer had ordered since Lucy's implementation.

By offering product training and marketing support to their Sales team, Globex boosted success of their new product lines, whilst reducing time spent on phones and emails to correct orders for old products.

By utilising Lucy's Alternative Product Suggestions, Globex further reduced their order interventions. Not only did this claw back significant CSR time and effort, but it also reduced the invoice disputes, returns and credit requests which invariably reared their heads down the line.



By acting on these insights, Globex not only increased exposure for their new product lines, but also turned the tide from losing sales to product obsolescence, into a strong upselling campaign for new product alternatives.
In summary
Your automation solution vendor should regularly report back on the types of interventions and errors that arise during the early phase of automation. They should also come to you equipped with suggestions on how to handle these scenarios so you get the most value from the solution you've just implemented. If the previous two statements don't align to your own experience, it's possible your vendor isn't the right one for you.
After all, insights aren't of much value if they aren't actionable.
Thank you again for continuing on the automation journey with us! Stay tuned for the final article in our series, where we explore Step 6: Extending automation.

Until then.... feel free to chat with us about how automation can transform your sales order entry!