In our last blog post, I focussed on the first process in the order to cash cycle: Order Entry.
Having found a clever way to streamline order entry, it's now time to look at the next set of processes - fulfillment and distribution.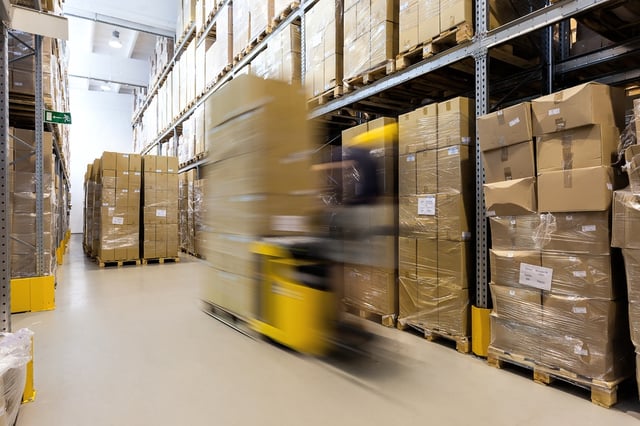 In our growing culture of impatience, the promise of instant-gratification is everywhere. This includes online orders and the speed at which they're delivered. The focus on fulfillment and distribution is gaining a special urgency globally, with many retailers fearing that Amazon is about to huff and puff and blow their businesses down.
One of the big challenges within fulfillment & distribution can be 'lumpy' demand. Peaks and troughs are commonplace, and demand does not always align neatly with capacity. Differing customer time zones, seasonality, and unexpected, urgent requirements can exacerbate this strain. Combine all of these factors and it's hardly surprising that you see bottlenecks and delays with fulfillment.
To streamline your distribution, you first need to smooth out the workload… and you may be surprised when I say that once again, this can be re-engineered through efficient, automated order entry!
How do you know how many warehouse staff you need or if overtime is needed each day, if at the start there's an unknown quantity of manual orders to punch into your ERP system?
What happens if a customer emails you several large, 'surprise' orders at 4:00pm? Do you scramble to organise overtime for your warehouse pickers and packers while someone in the office hurriedly performs manual data entry to get the orders loaded?
Automated order entry gets the demand into your system in real time. Customers in another time zone can send orders while you sleep, and those orders will be ready to process the instant the warehouse lights flicker on. Order entry automation leads to efficiencies in resource allocation. Meaning you can get on with timely fulfillment and distribution.
A focus on Customer Automation Management may help you eliminate delays in the first process of your OTC cycle. These benefits will flow through to downstream order-to-cash processes.