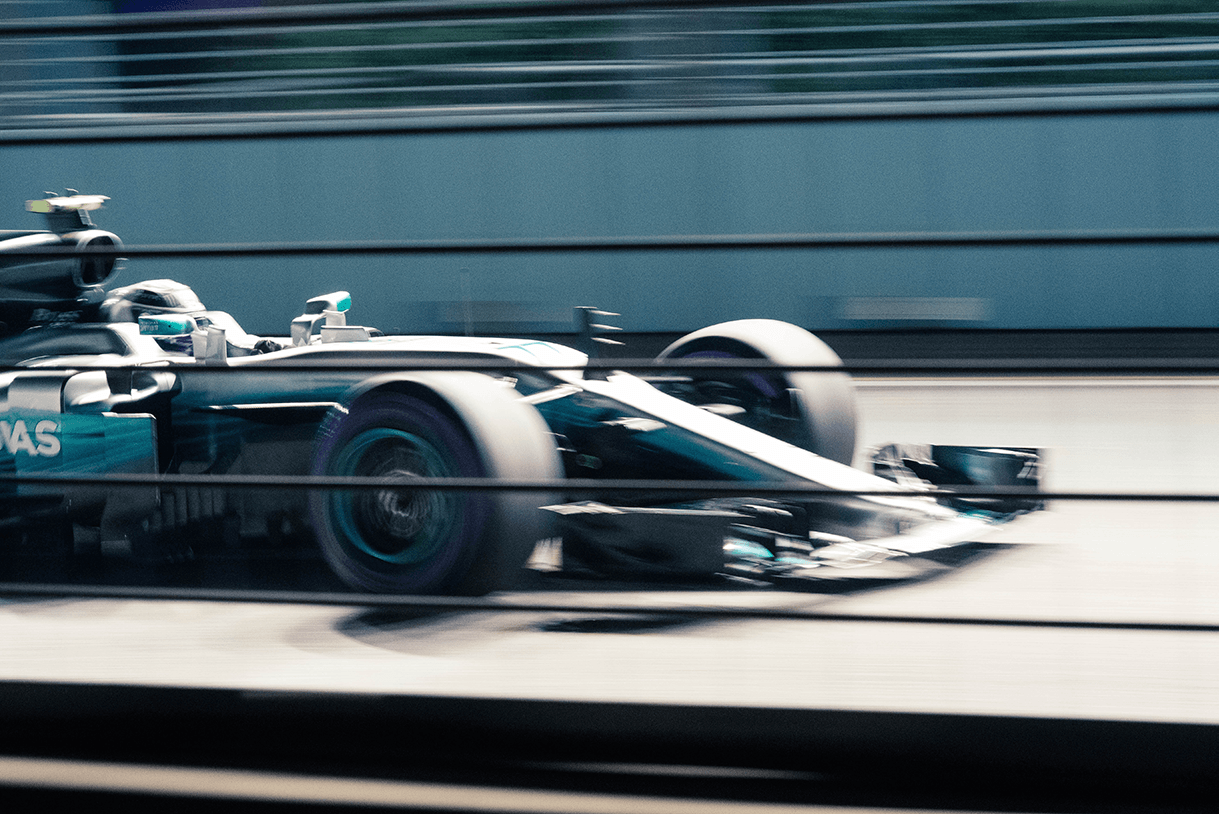 If you're in the retail, distribution, or logistics industries, you'll know that 'Velocity' has been one of the 3 V's of Supply Chain since the late 1990's. The obsession with supply chain speed certainly hasn't waned since then – in fact it's reaching fever pitch today with the 'Amazon Effect', which brings with it increasing discussions around the last mile of the supply chain. Being a process guy, I must ask - what about the first 100 yards?

The fastest Formula 1 car on earth will go absolutely nowhere until the ignition turns over and the engine roars to life.
The proverbial journey of a thousand miles cannot begin until that first step is taken.
I could go cliché crazy, but I'll stop there.
We've spoken before about the theory of constraints and the effect that bottlenecks have on business processes. Distribution businesses today face a chronic glut of manual purchase orders that need to be keyed into an ERP, despite offering users sophisticated eCommerce platforms and online channels.

The good news is that sales order automation can clear this glut and kickstart the order to cash cycle. When you take the manual data entry off your CSR's hands and automate it, the very first bottleneck in your supply chain is cleared.


The following table provides data on 4 typical business types using Lucy over a 3 month period.
| | | |
| --- | --- | --- |
| Company type | Integration time with no human intervention (seconds) | Integration time with human intervention (seconds) |
| Wholesale Distributor A | 34 | 1717 |
| Retail & Wholesale Distributor B | 33 | 623 |
| Retail & Wholesale Distributor C | 41 | 4124 |
| Importer & Distributor D | 30 | 915 |
Data shows us that Lucy orders requiring no human intervention are being processed in mere seconds. An average of 35 seconds from inbox to integration.
The orders that need to be checked by a CSR take considerably longer. In some cases over an hour.
Our hypothesis is that those Lucy orders requiring human intervention are still processed faster than orders processed in the traditional way. If these 1hr+ orders just require human intervention to fix something, imagine how long they'd take if the bulk of the order entry hadn't already been taken care of by automation.
So what does this mean for your supply chain?
More orders make that 11:00am truck cut-off.
More orders are delivered to your customer next day, or even same day.
More of your AR invoices get paid sooner, shortening your order to cash cycle.
YOUR SUPPLY CHAIN VELOCITY INCREASES.


All by automating that very first step.