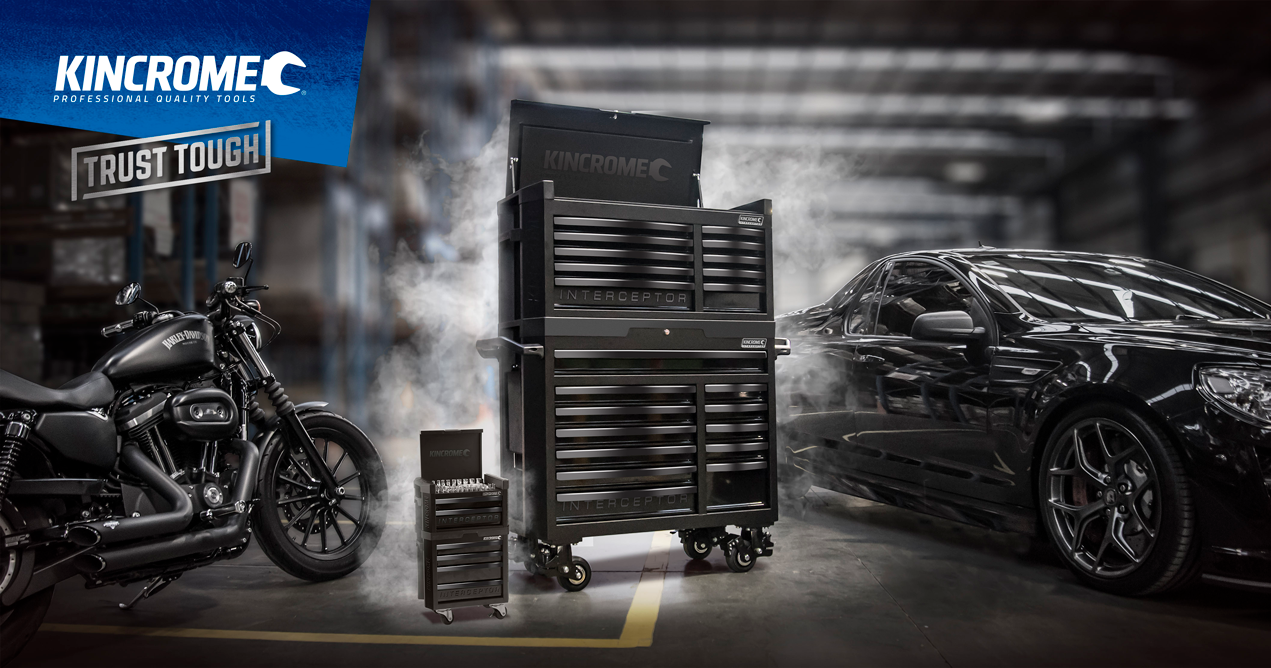 Whether you rely on tools for a living or you're a weekend DIY-er with a project on the go, you'll no doubt have encountered Kincrome tools while on the job. Since 1987, Kincrome's people have supplied professional quality tools to the hardware / automotive / industrial / retail markets across Australia and New Zealand.
Back in 2013, Kincrome invested in their eCommerce offering in an effort to support their customers—not just with online ordering, but also self-service functions like order tracking, price and product information.
But as with so many distribution businesses, a high percentage of Kincrome's customers create purchase orders in their own ERP, then email them directly to Kincrome to process. These customers aren't interested in duplicating their effort by turning around and re-entering the order on Kincrome's website.
With over 4,000 customer accounts sending thousands of orders per month (where 300-line orders are not uncommon!), it's easy to imagine how Kincrome's Customer Service Reps had so much of their time consumed by data entry. Their 12-person Customer Service team supports customers across Australasia, but a third of these valuable resources were tied up managing purchase orders.
With a keen eye for tackling business constraints + a knack for finding the right tools for the job, Mick Hayes, Kincrome's GM of Operations, identified this data entry point as a serious bottleneck that needed sorting. If they could find a technical solution to integrate their manual customer orders into their ERP, then service levels, staff allocation, and cost-to-serve would all reap the benefits.
The Kincrome team are an innovative bunch and have never been afraid to be early adopters. From intelligent warehousing to 3D printing, Kincrome have always viewed technology as an enabling force. So when Mick heard about Lucy – an online sales order automation tool – he knew it could be the answer. A solution like Lucy could speed up Kincrome's order-to-cash process and liberate their precious Customer Service reps to engage more meaningfully with their 4000+ distributors.
Lucy was an especially attractive solution for a number of reasons:
No change was required from Kincrome's customers—they could continue ordering the way they always had.
Orders would be processed day and night, in a matter of seconds, with no downtime, no weekends off, and no holidays.
Order data would be validated against the product, pricing, and customer data in Kincrome's ERP. The solution was truly integrated, meaning all data would be constantly up-to-date in the Lucy application (no importing spreadsheets or uploading pricing, or the need for other systems like EDI).
With much to be gained, and nothing to lose, the Kincrome management team decided to give Lucy a go.
But How?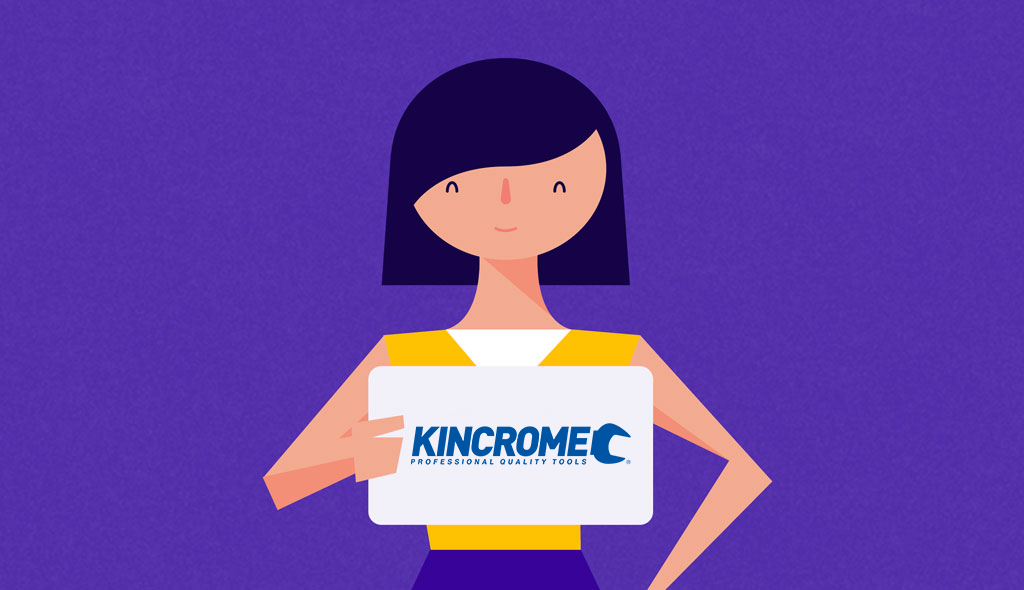 Typically, getting IT projects across the line from initiation to production takes months. There are project meetings, data requirement workshops, infrastructure to be commissioned and installed, User Acceptance Testing, and (finally!) Go Live.
Luckily, Lucy isn't a typical IT project. As the solution is SaaS based, connection to Kincrome's ERP was simple and speedy. Their Lucy trial was underway within a day or two.
Lucy's Kincrome strategy aimed to demonstrate the benefits of sales order automation by starting small and building scale on the back of success. The plan was to identify a sample set of trading partners, and have Lucy process only those customers' orders to begin with. Based on that sample, any issues could be ironed out prior to expanding Lucy's reach. The Lucy team evaluated the orders that Kincrome's customers were sending, and decided a good first target would be their larger auto-part retailers. This group's order volumes were substantial and they were good at using correct product identifiers on their orders most of the time. Lucy handled these orders with ease, and so the team quickly set their sights on the next round of customers to bring on-board. During the rollout, the Lucy and Kincrome teams also identified solutions for customers who often used incorrect product codes, wrong pack quantities or had other data matching issues. Kincrome were able to harness Lucy's smarts in order to dynamically alter customers' incorrect data, instead of relying on humans to constantly correct mistakes. And all the while, Lucy was mindful of the business rules that Kincrome had already defined in their ERP.
Happily Ever After
Today, Lucy is responsible for processing the orders of around 20% of Kincrome's 4,000 customers, and that figure continues to grow. Thanks to Lucy, manual order processing no longer weighs the Customer Service team down. They spend more time interacting with their customers on high value activities like product advice and technical information, as well as supporting them strategically in their individual markets. The velocity of Kincrome's supply chain is important – both internally and in servicing their distribution channel. Same-day dispatch is on the rise now that the warehouse receives orders almost instantly after the customer emails them.
All of this drives Customer satisfaction skyward.
"Lucy solves our problem like nothing else in the market"
- Mick Hayes, GM of Operations.
Kincrome are finding that Lucy is also providing other benefits to their business. She's started to work for them in increasingly creative ways, such as automating the orders taken by Reps out in the field.
As Kincrome continues its exponential growth, Lucy will grow with them. When peak periods hit, such as EOFY, Father's Day and Christmas, Kincrome's order volumes always skyrocket. But with a 100 percent scalable solution like Lucy, Kincrome won't need to scramble for additional resources to handle the increased demand. Customer Service won't have to worry about processing seasonal spikes in purchase orders—they'll let Lucy handle it.