What do we want? A faster order to cash cycle!
When do we want it? Now! Yesterday!


When you think about your sales order to cash (OTC) cycle, you probably think about the processes it encompasses:
Order Entry
Fulfillment & Distribution
Invoicing
Collecting Payment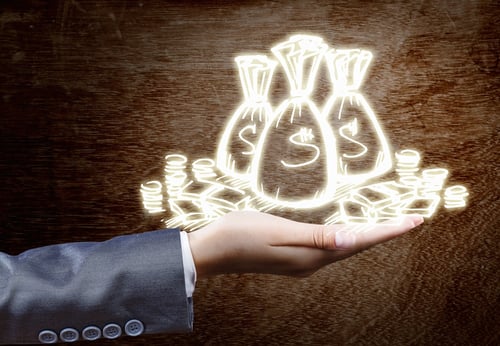 In any business, a healthy cash flow is crucial, which is why a short OTC cycle is so desirable. But if you want to streamline your processes, where do you start? Why not at the beginning?
Your order entry points are the logical first step when trying to maximise OTC efficiency. Look at the ways in which you receive orders from your customers – can you improve on those channels?
If your customers are ordering online – excellent. That means you don't have to duplicate their effort (assuming your site integrates to your ERP), and you're probably invoicing or collecting payment up front, which shortens the OTC cycle time considerably. Thumbs up.
But what about all those customers who email you their purchase orders? I don't have to tell you that those 'paper' orders are slower to process, open the door to keying errors, and chew up your resources. Sure, you could outsource the data entry, but why would you bother? No matter who performs it, manual order processing just lengthens your OTC cycle.

So what's an Operations Manager to do?


Embark on Customer Automation Management.
There are some familiar options out there, such as EDI and OCR. But even better are today's intelligent, integrated solutions. Accuracy is near-perfect when your order data is being validated on the spot, and an A.I. application can transform your manual order entry process without disrupting your customers.
At the end of the day, you can't speed up your order to cash cycle if the very first process within it is clunky and inefficient. Getting an order picked, packed, and out the door fast means nothing if that order first sits in the mailbox for half a day, waiting to be entered.
Now that delays in the first process of the OTC cycle have been eliminated, we can move on to the next phase. Next week, we'll look at ways to overcome fulfillment and distribution bottlenecks, while we shine a light on Customer Automation Management.
Until next time…